Creative Industry Development Strategy for Innovation in East Java Province
Keywords:
Innovation, QSPM, SWOT, Total Attractiveness Score
Abstract
These changes are considered to be despite having good skills, and supply chain managers still face challenges and regulations. Alterations in consumer attitudes today due to the pandemic are considered fast and unpredictable. The purpose of this study was to determine the elements that affect the effectiveness and viability of the creative industries for inventiveness in East Java Province. It is known that the plan of development does not only provide information, commodities available, money, and innovation, but also has the value of developing knowledge, knowing a map of strengths, and applying efficiency along with values. When deciding on different solutions, the SWOT analysis uses the Quantitative Strategic Planning Matrix (QSPM) method as a strategic focus analysis. Findings from the SWOT analysis produced five different approaches were considered, and the QSPM analysis was used to get the overall attractiveness scores. The analysis's findings give the highest total value on the importance of the availability of potential resources with a value of 15,862, second through sixth, respectively, namely the need to understand market changes quickly (14,840), build partnerships (14,646), standardized and sustainable products (14,123), and develop principles efficiency for competitiveness (12,288). The recommendations given are resource potential and quick response to market demand, in addition to the other three factors that must be considered in the development strategy for innovation in the creative industries.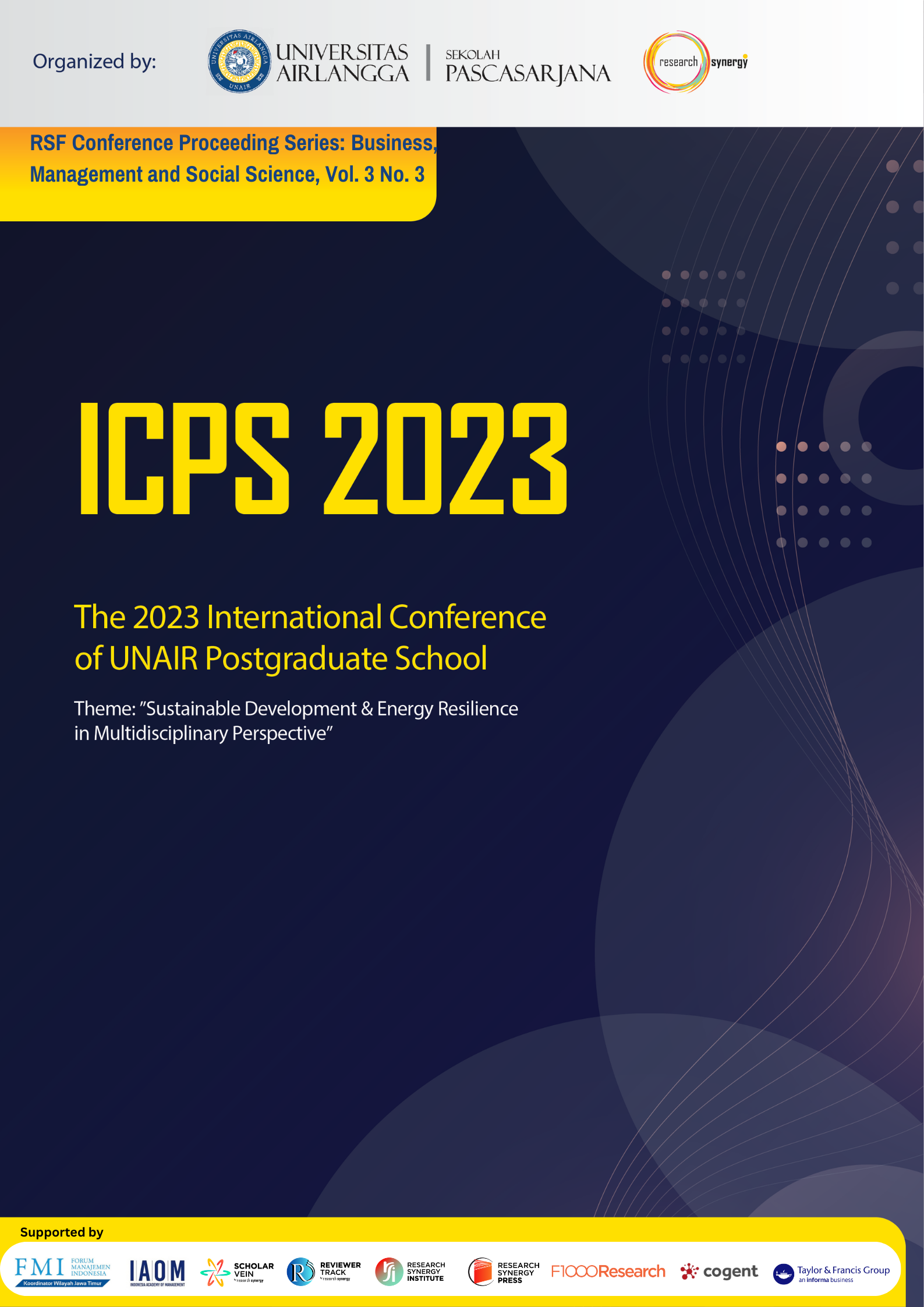 Downloads
How to Cite
Hardianti, A. R., Daroini, A. ., Subagyo, S., & Ernestivita, G. (2023). Creative Industry Development Strategy for Innovation in East Java Province. RSF Conference Series: Business, Management and Social Sciences, 3(3), 569–577. https://doi.org/10.31098/bmss.v3i3.723