Organizational Strategy in Supporting National Food Security in Pamekasan Regency
Keywords:
Strategy, Organization, Food Security
Abstract
Food is a basic human need that must always be satisfied. Getting food is a human right. The Food Security Act also clarifies and strengthens the achievement of food security, achieving food self-sufficiency through food independence, and food security. Today, the spread of foot-and-mouth disease in livestock can cause economic damage, as it reduces meat and milk production and makes animal trade difficult. The aim of this study is to identify strategies implemented by municipalities to support national food security during outbreaks of bovine foot and mouth disease. The type of study is descriptive qualitative, and this study focuses on the strategy of Pamekasa Regency Food Security and Agriculture Service in dealing with outbreaks of bovine foot and mouth disease and outlining the strategies of the government with five indicators namely objectives, environment, direction, action or action and learning. Purposive sampling with observation, interview, and documentation methods is used as a technique to determine informants to obtain information. Data analysis techniques are data reduction, data presentation, and inference. The results of research using indicators of organizational strategy, namely the goal indicator is still not good inequality in providing free vaccinations in each region. The environmental indicator has been running well, but the direction indicator has not been running well because not all farmers know the directions on how to bring in cattle from outside the region. The action indicator has not been maximized in leveling communication, information, and education, and the learning indicator has been running well.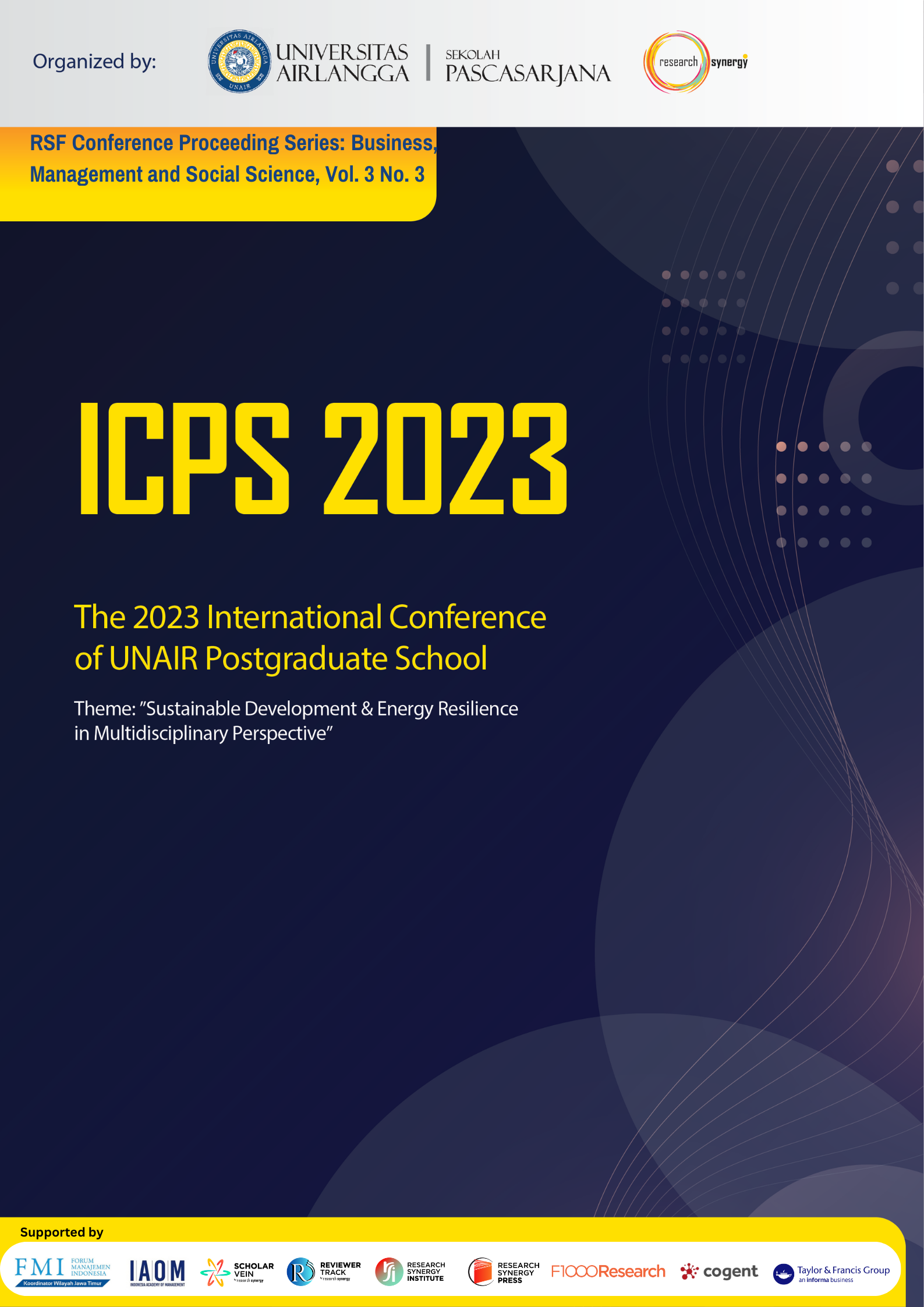 Downloads
How to Cite
Fachrizi, A. R. ., Madyawati, S. P. ., & Lukiswanto, B. S. . (2023). Organizational Strategy in Supporting National Food Security in Pamekasan Regency. RSF Conference Series: Business, Management and Social Sciences, 3(3), 515–519. https://doi.org/10.31098/bmss.v3i3.716