Sustainable Competitive Advantage: A Literature Review and Future Research
Keywords:
Sustainable Competitive Advantage, Systematic Literature Review, Future Research
Abstract
Sustainable competitive advantage (SCA) is very important for companies in analyzing the quality of human resources and the company's environment that continues to change. Besides that, SCA is also able to provide short-term revenue increases and product advantages to customers. This research aims to map the topic of SCA in various scientific fields by visualizing it into a landscape map to see its development and novelty using bibliographic data. Thus, the novelty of research related to strategic management from previous studies can be known with certainty. This research is quantitative research with a descriptive approach. Documentation and literature studies in this study were obtained through the Scopus database with the keyword "sustainable competitive advantage". Bibliometric techniques were used for analysis and processed using Vosviewer software. The results of this study indicate that from 2017-2023, there are 205 articles related to the keywords used, the results of the Vosviewer analysis show 168 keywords that are connected to the keywords used, keywords that are widely used related to the keywords in this study are SCA, Sustainability, Sustainable Development, Innovation, while keywords that are rarely used are SME, Supply Chain, Competitive Strategy, these rarely used keywords can be used as a choice of future research topics.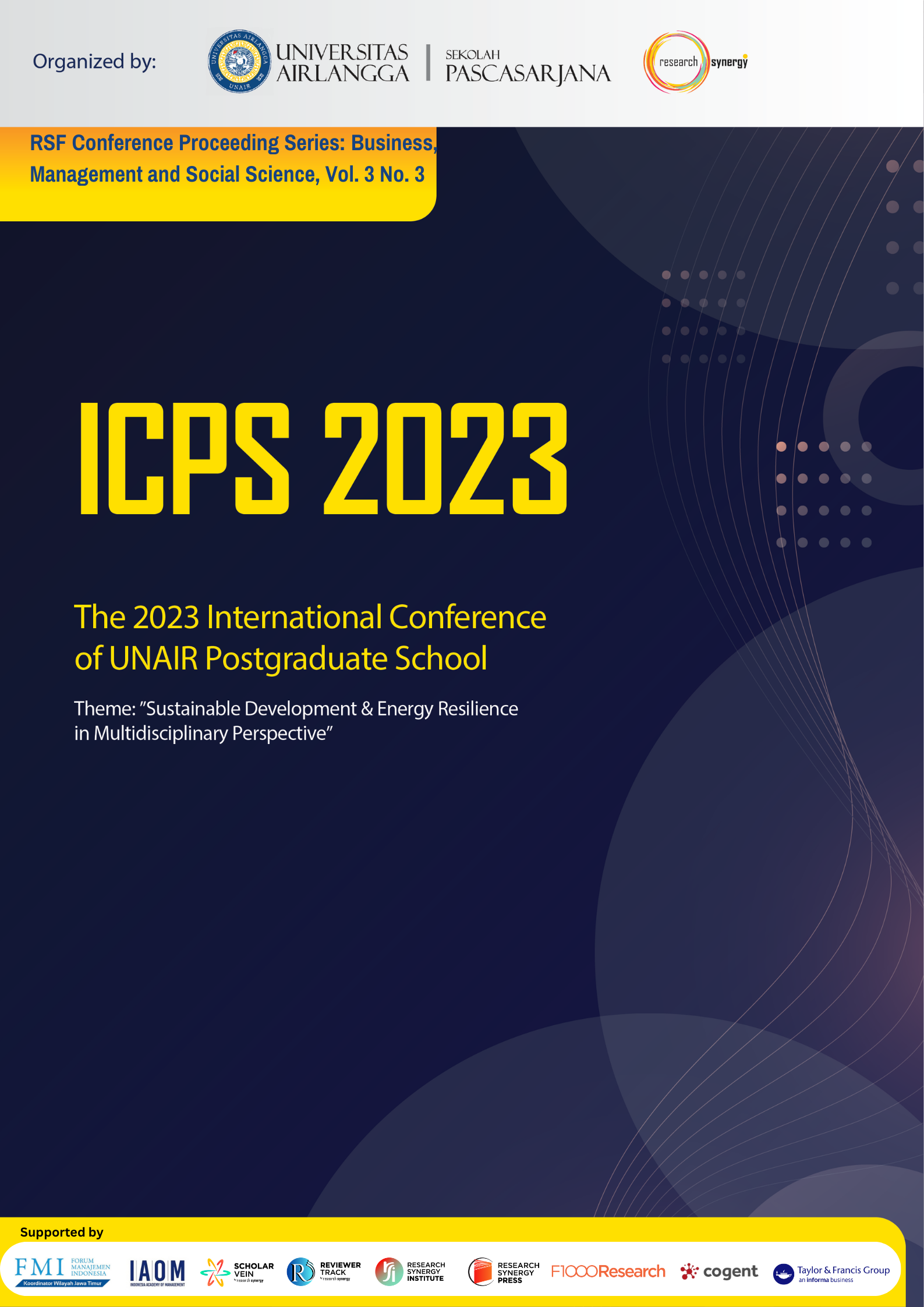 Downloads
How to Cite
Liwafa, A., Suyanto, B. ., & Choirunnisa, Z. . (2023). Sustainable Competitive Advantage: A Literature Review and Future Research. RSF Conference Series: Business, Management and Social Sciences, 3(3), 428–439. https://doi.org/10.31098/bmss.v3i3.707