Improving Innovative Behavior and Empowerment Psychology Influenced by Emotional Intelligence in Each Individual LATSAR Participant
Keywords:
Emotional Intelligence, Resilience, Innovative Behavior, Empowerment Psychology, Empowerment Leadership
Abstract
The success of government management and development depends largely on competitive human resources. Of course, this competitive ASN role must be able to fulfill its role as a political enforcer and official. Before being granted civil service status, government agencies must provide comprehensive education and training to foster ethics, honesty, enthusiasm and a drive for nationalism. They are expected to be political enforcers, officials, and unifiers of the country. In order to serve the community, ASNs must be compassionate and concerned about others, which are the hallmarks of people with high emotional intelligence. Hopefully, this research will form an adaptive bureaucracy, leave the status quo, and respond to the needs of the times. It will change how government, public services, and development function according to strategic needs and can be used as material for consideration in preparing training materials based on the needs of each region, especially in research on new ASNs in ASN Kab. Bangkalan. This study was conducted with 33 LATSAR participants from the Bangkalan district. The results showed that emotional intelligence had a positive impact on resilience. In turn, resilience factors can increase innovative behaviors and psychological empowerment behaviors. This study demonstrates that leadership factors can mediate increases in innovative behavior.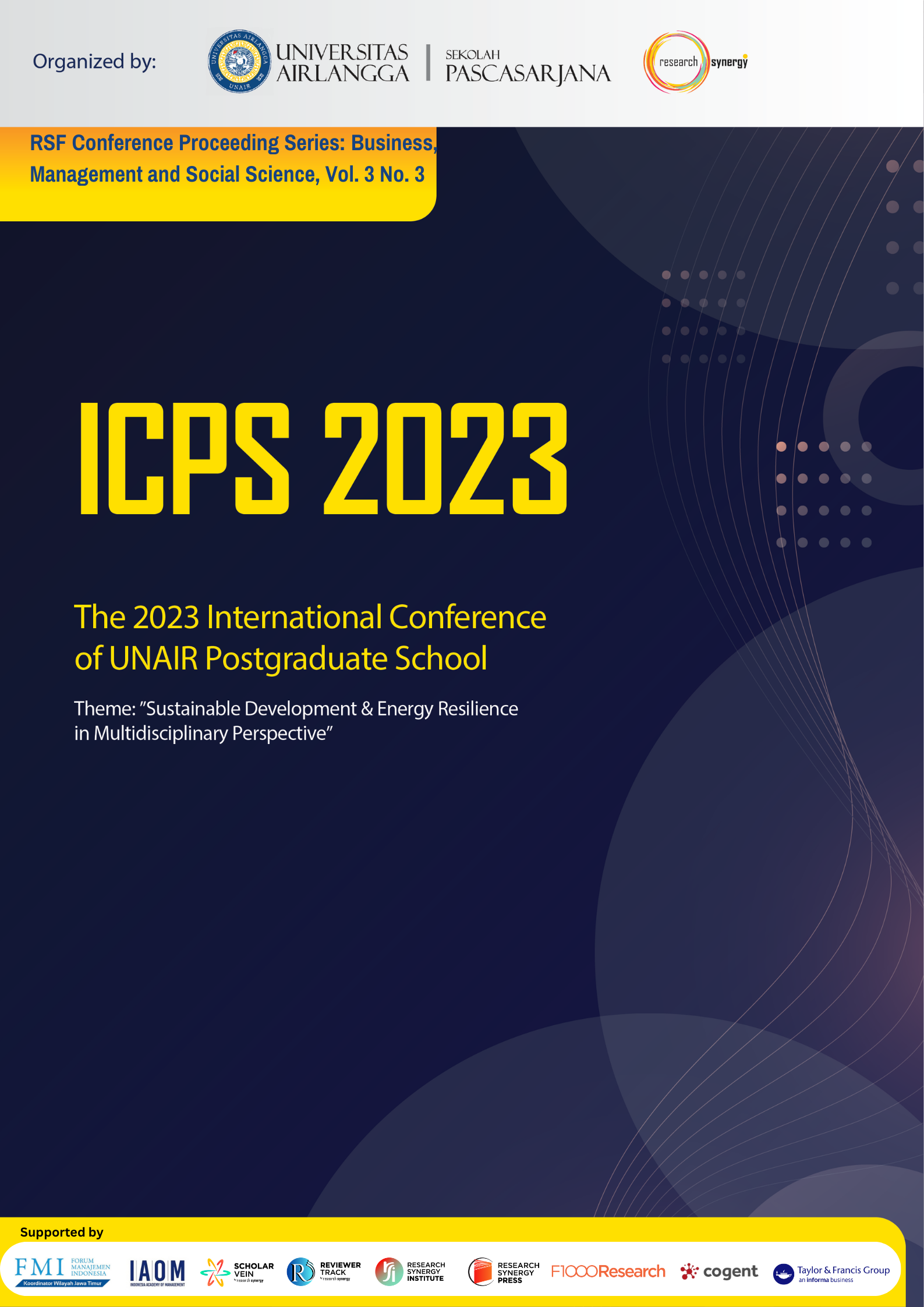 Downloads
How to Cite
Pascarini, D. R., & Suhariadi, F. (2023). Improving Innovative Behavior and Empowerment Psychology Influenced by Emotional Intelligence in Each Individual LATSAR Participant. RSF Conference Series: Business, Management and Social Sciences, 3(3), 349–358. https://doi.org/10.31098/bmss.v3i3.684