An Analysis of Psychosocial Conditions of Government Employee: A Case Study at BPPK
Keywords:
COPSOQ III, psychosocial, government employee, key performance indicator, organizational performance
Abstract
Introduction: This study aims to describe these psychological conditions and to determine what kind of psychosocial circumstances at BPPK have been successful in achieving the annual organizational KPI. Background Problems: The organization must consider the employees' psychosocial condition since these may affect their performance and productivity. To achieve BPPK organizational performance, government employees will need psychosocial in a stable condition. Novelty: No psychosocial research on government employees have ever been conducted in Indonesia utilizing the COPSOQ III. The assessment examines a wide range of psychosocial factors, such as personality, interpersonal relationships, leadership, work-individual interfaces, social capital, offensive behaviours, demands at work, organizational structure, and job content. Research Methods: This study uses quantitative methods and a deductive approach to collect data with cluster sampling, then analysed with descriptive and inferential statistics. Finding: The psychosocial condition of BPPK's employee was generally in favourable condition. But there were 14 dimensions scattered over 7 domains that BPPK should be concerned. For central tendency, most COPSOQ III dimensions showed that the respondents' conditions were very good and good as opposed to poor and very poor. Moreover, on variability, there is a wide diverse range of data available from the COPSOQ III questionnaire. Conclusion: Even though the annual organizational KPI is fulfilled, BPPK still has to be cognizant of the psychosocial state of its employees, especially employees with poor or very poor. BPPK must continually implement directives and policies that consider changing trends in the workplace that support healthy psychological circumstances.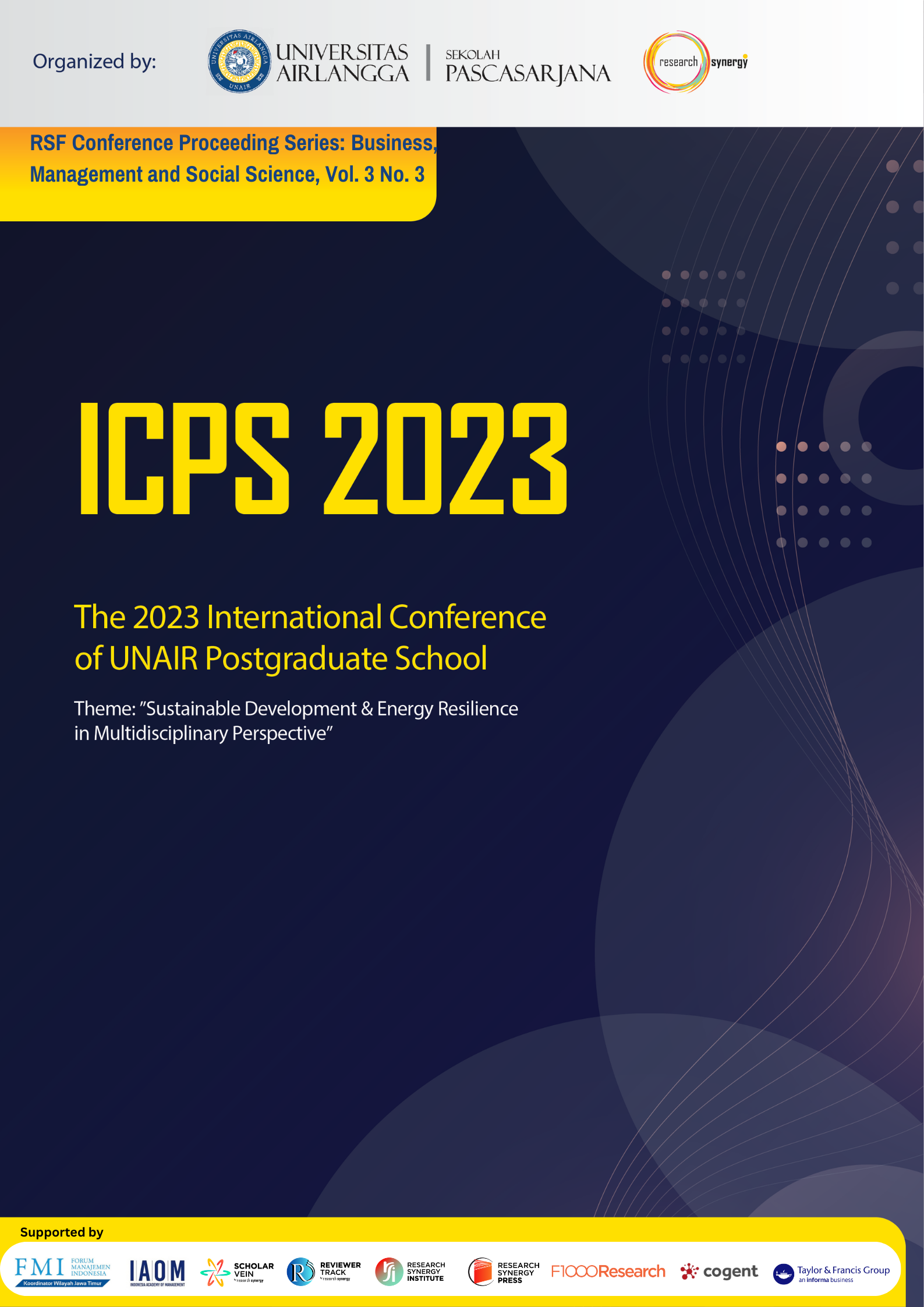 Downloads
How to Cite
Nurtanto, T. D., & Ginting, H. (2023). An Analysis of Psychosocial Conditions of Government Employee: A Case Study at BPPK. RSF Conference Series: Business, Management and Social Sciences, 3(3), 1–10. https://doi.org/10.31098/bmss.v3i3.682