Newcomer Proactive Work Behavior: A Scoping review
Keywords:
Proactive work behavior, newcomer, scoping review
Abstract
Abstract In contrast to long-term employees, newcomers require more effort to adapt to unfamiliar settings within the firm. Newcomers who exhibit proactive behaviour will be more motivated, prepared, and effective at work. Conducting a scoping review of the literature on newcomer proactive work practices is the goal of this study. The search was conducted in Scopus, Web of Science, and Ebscohost databases. As a result, twenty-one articles were obtained, which were then analyzed; the data were extracted and synthesized by the objectives of the scoping review conducted, namely explaining (1) factors that have been researched that can affect the newcomer's proactive work behaviour, and (2) what are the impacts of newcomer proactive work behaviour. The conclusion is that (1) There are internal factors, such as personality and self-efficacy, and external factors, such as leaders' role in improving proactive employee behaviour. (2) Several things that are the impact of newcomer proactive behaviour, namely social adjustment, well-being, learning, engagement, intention to leave the organization, its role in making innovations, task mastery, role clarity, social integration, job satisfaction, organizational commitment, work performance, and proactive outcomes.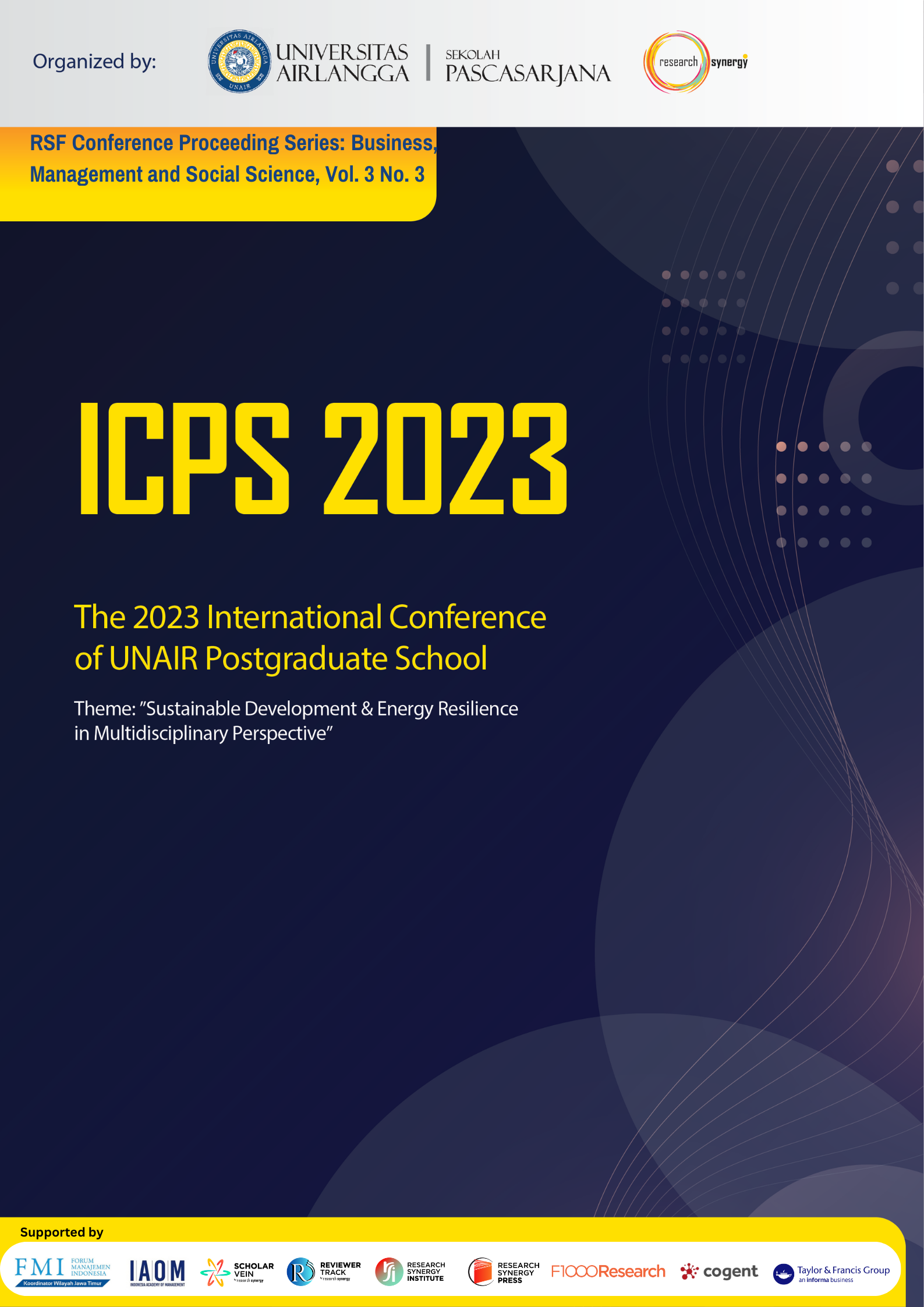 Downloads
How to Cite
Satwika, P. A., & Suhariadi, F. (2023). Newcomer Proactive Work Behavior: A Scoping review. RSF Conference Series: Business, Management and Social Sciences, 3(3), 233–242. https://doi.org/10.31098/bmss.v3i3.668