Financial Health Indicators that Affect Return on Assets of Indonesian Guarantee Institutions
Keywords:
Financial Health Indicators, Early Warning System, Gearing Ratio, Financial Performance, Guarantee Institutions
Abstract
The amount of outstanding claims increased, and the Financial Service Authority, known as Otoritas Jasa Keuangan (OJK) had regulations to make them keep their performance financial health. The institution also needs to improve its financial performance, which may be affected by financial health. This research aims to find out and analyze the influence of financial health indicators on financial performance. The type of this research is classified as quantitative associative research. The study used secondary data of guarantee institution statistics that includes financial highlight, financial position, comprehensive income, investment portfolio, and operational performance of guarantee institutions for 78 months, from January 2016 to June 2022. This study used multiple linear regression analysis with analytical tools Eviews version 12. The indicator of financial health was using Early Warning System (EWS) and gearing ratio. EWS is proxied through the solvency margin ratio, adequacy of capital funds, incurred loss ratio, and liquidity ratio, while financial performance is proxied through return on asset. The result of this study shows that solvency margin ratio, adequacy of capital funds, and liquidity ratio affect financial performance, while incurred loss ratio and gearing ratio do not affect financial performance.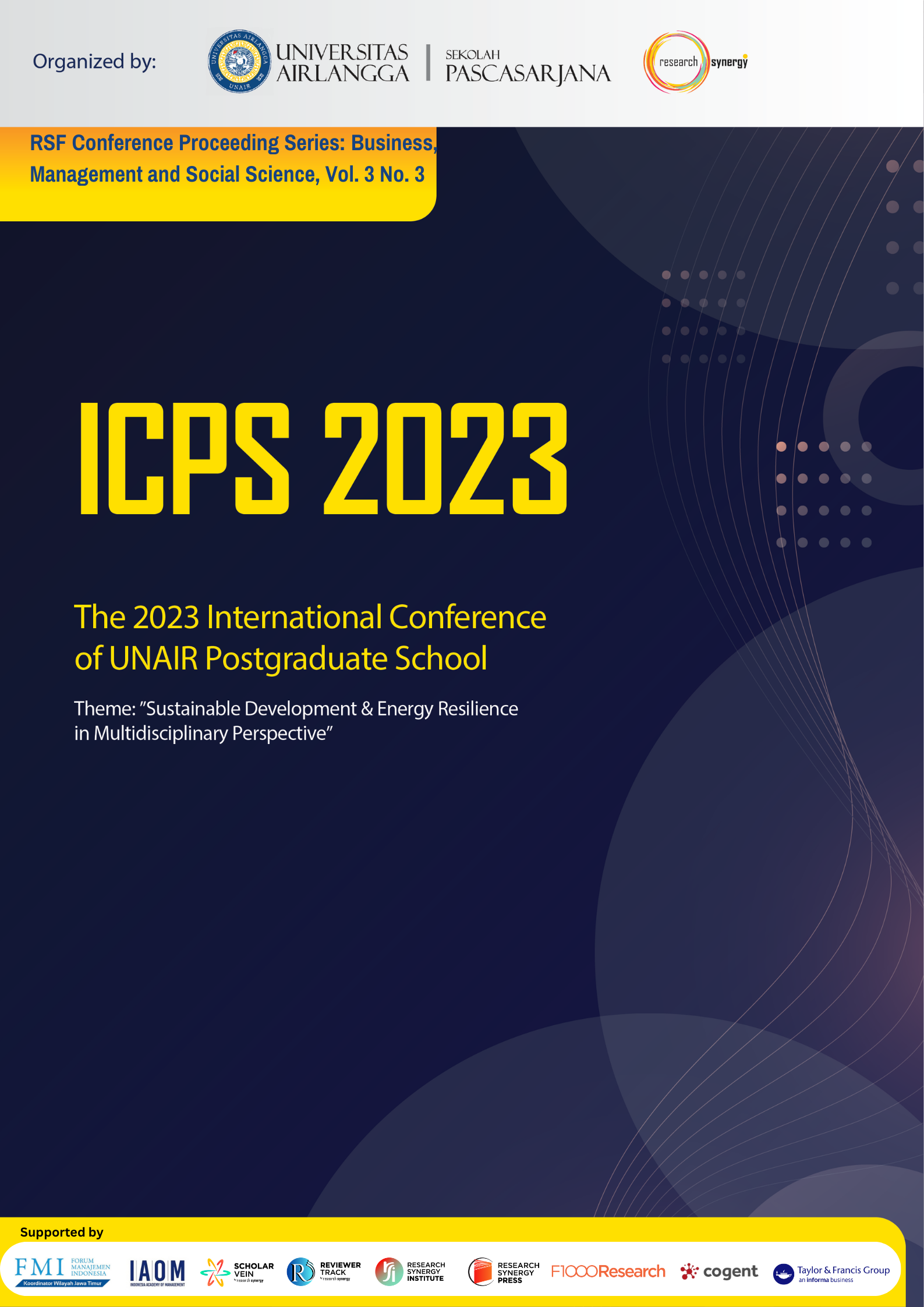 Downloads
How to Cite
Ahmad, A. A. ., & Juniar, A. (2023). Financial Health Indicators that Affect Return on Assets of Indonesian Guarantee Institutions. RSF Conference Series: Business, Management and Social Sciences, 3(3), 528–535. https://doi.org/10.31098/bmss.v3i3.718