The Effect of Social Support on Women-Inclusive Leadership Mediated With Personal Growth Initiative
Keywords:
Women Inclusive Leadership, Social Support, Personal Growth Initiative
Abstract
Women's leadership has drawn the interest of researchers in recent years. More women are entering the workforce and achieving positions as leaders on small teams or in specific work divisions. Women leaders, as an overall characteristic of leadership, must be able to manage their teams to achieve organizational objectives. The significance of inclusive leadership in building an organizationally diverse atmosphere and promoting participative leadership techniques will allow women to reach their full leadership potential. The goal of this study is to discover how social support and personal growth initiatives enable women's inclusive leadership to promote women's leadership in organizations. This research was conducted by survey to 30 work teams, with a total responder of 90 participants. Research findings show that social support and personal growth initiatives support the emergence of women-inclusive leadership. that will encourage more effective women leadership.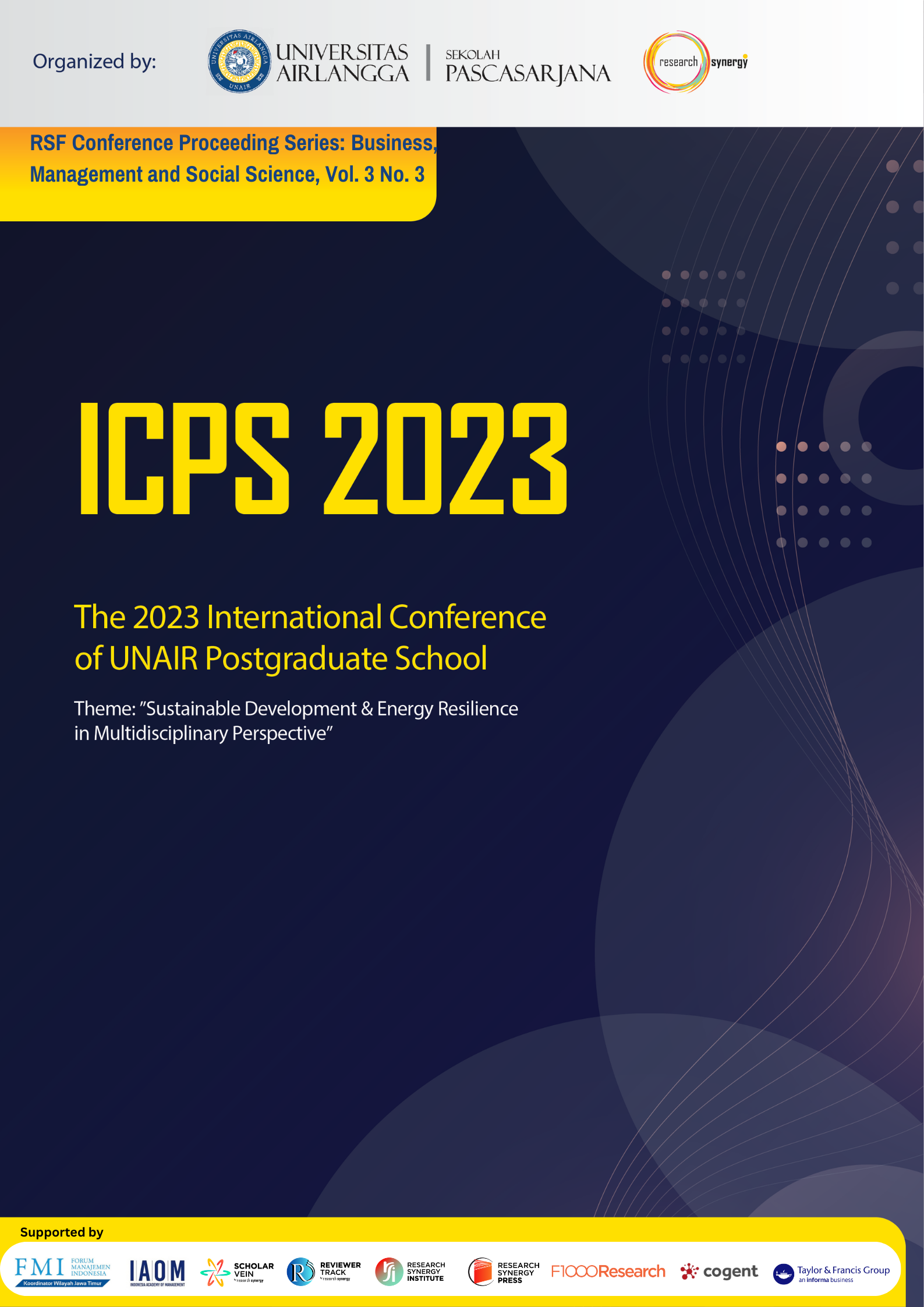 Downloads
How to Cite
Nugroho, W. S. . (2023). The Effect of Social Support on Women-Inclusive Leadership Mediated With Personal Growth Initiative. RSF Conference Series: Business, Management and Social Sciences, 3(3), 494–501. https://doi.org/10.31098/bmss.v3i3.714