Women Academic Voices on Organisational Climate Leader's Views in Malaysia's Public Universities
Keywords:
Organizational Climate, SDG5, Women Leadership, Women Empowerment
Abstract
Higher education institutions in Malaysia should be able to provide an ecosystem that is conducive to the career development of women's leadership. Diverse and inappropriate leadership styles make a female leader less effective when appointed to a leadership position. Furthermore, when the organizational climate of the university is not supportive and positive toward women leaders' development, it demotivates them from assuming leadership. As a result, the type of organizational climate deemed appropriate is required.The goal of this study is (i) to investigate the dimensions of organisational climate among women academic leaders & (ii) to examine the link between organisational climate and transformational leadership. This study used a mixed method, which is a sequential exploratory design involving six informants from top management and 365 respondents from middle management in 20 public universities. Atlas Ti version 23 and SEM PLS version 4 are being used to analyze data. The findings of the study reveal that the organizational climate is perceived as supportive and constructive by women in academic careers. The thematic analysis also listed 12 themes and dimensions for the organizational climate construct. The research findings also found that the organizational climate and transformational leadership are positively correlated. This research also listed several initiatives that need to be taken by university management to improve the organizational climate and empower women's leadership, especially involving women academic leaders. This research also fulfills the SDG5 agenda regarding women in leadership and decision-making at the top management level.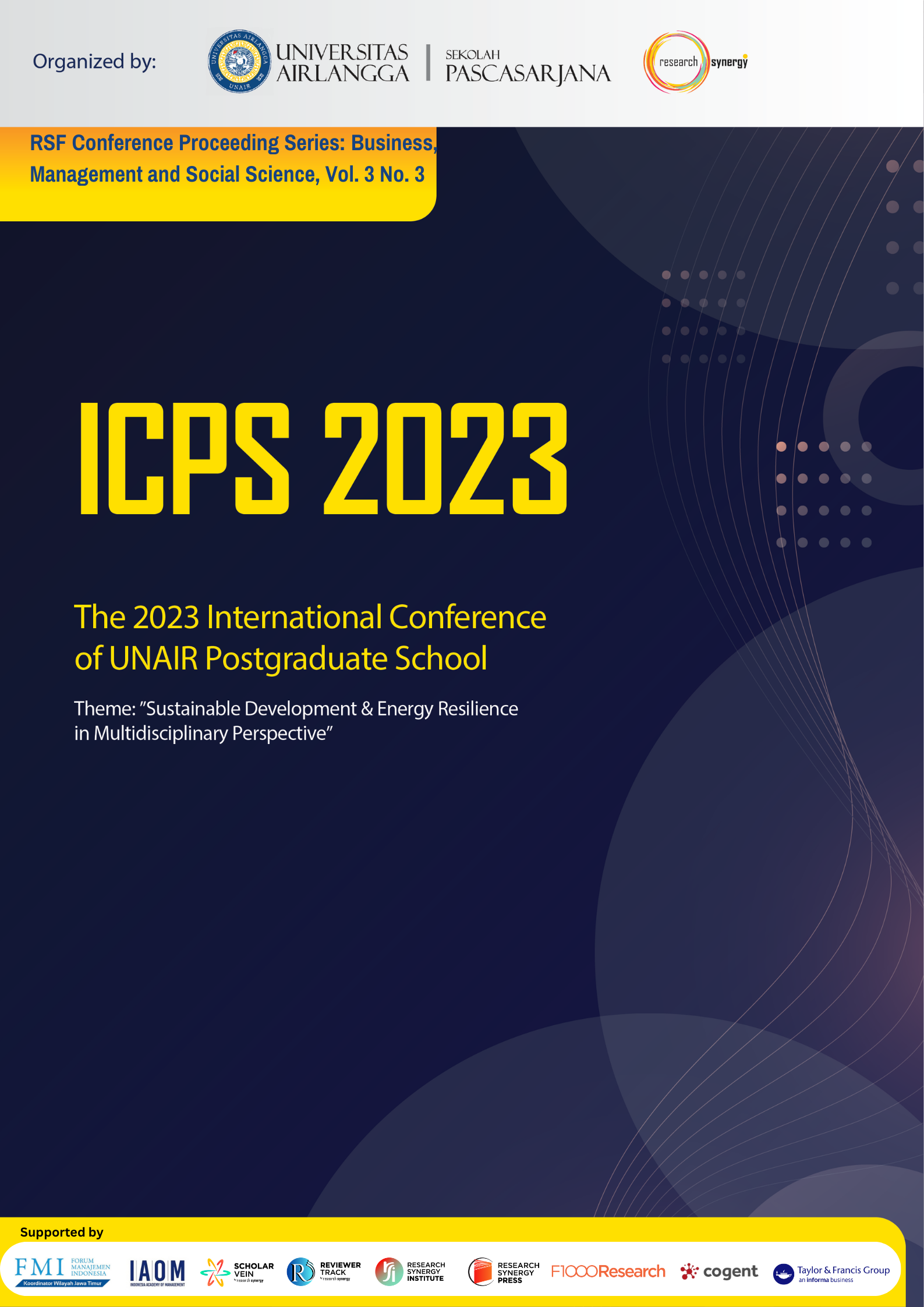 Downloads
How to Cite
Othman, S. ., Hamid, A. H. A. ., & Hamzah, M. I. M. . (2023). Women Academic Voices on Organisational Climate Leader's Views in Malaysia's Public Universities. RSF Conference Series: Business, Management and Social Sciences, 3(3), 446–452. https://doi.org/10.31098/bmss.v3i3.709