Influence of Sustainable Construction for The Environment and Social Community
Keywords:
Construction Services, Environmental, Green Construction, Social, Sustainable Construction
Abstract
Sustainable construction is the way the construction industry develops to achieve sustainable development goals, taking into account environmental, socio-economic, and cultural preservation. Sustainable construction requires in-depth study, a synergy between various methods and approaches with technology exploration, and planning that prioritizes community welfare. This study aims to examine in depth implementation of sustainable construction in construction work discuss comprehensively benefits of sustainable construction for environmental and social sustainability. This type of research is normative juridical with a descriptive-analytical approach discussing existing legal symptoms and problems and testing their awareness of laws and legal norms. The results of this study show that the implementation of sustainable construction in construction work is applied through the concept of green construction or green building as a development that pays attention to environmental aspects, efficient use of energy and resources in the building cycle from the planning, implementation, and use of construction products. The benefits of sustainable construction for the environmental and social sustainability of the community include: reducing carbon emissions and resource efficiency, maintaining the continuity of the carrying capacity and accommodating capacity of the environment, reducing social inequalities or disparities in society, supporting cultural interactions and local wisdom, and moving the wheels of the national economy.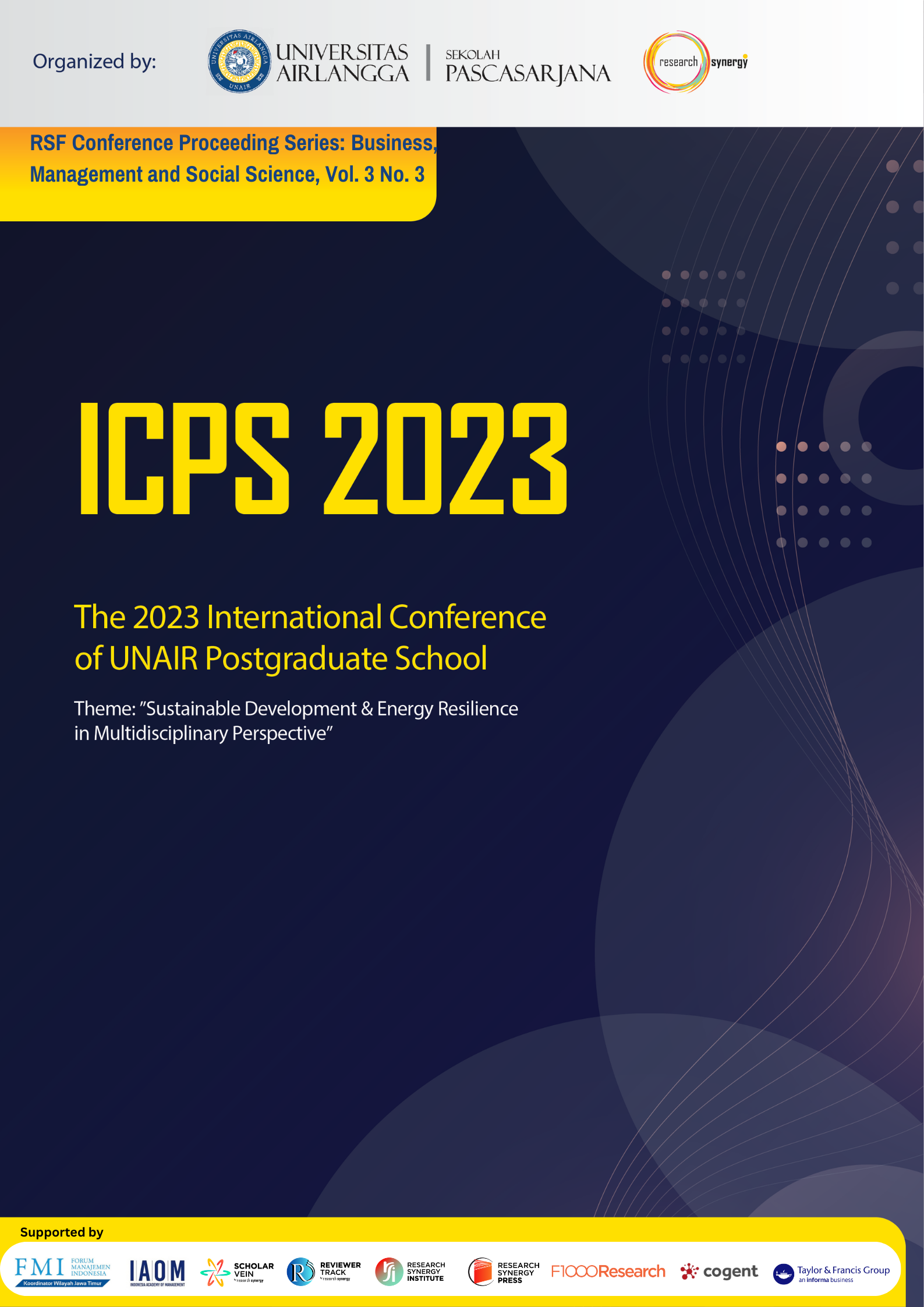 Downloads
How to Cite
Eddy, T., Agustina, A., & Purnomo, S. (2023). Influence of Sustainable Construction for The Environment and Social Community. RSF Conference Series: Business, Management and Social Sciences, 3(3), 410–417. https://doi.org/10.31098/bmss.v3i3.705