How To Retent Important Managerial Talents Toward Company Succession Plan: Fact From Systematic Training System On Talent Management Based In Multi Branches Manufacture
Keywords:
Development, Training, Succession, Talent Management
Abstract
In various literatures, it is stated that HR training and development has a positive influence on the condition of HR in a company. This study aims to analyze and find a formula for the supervisor-level HR training and development system in the talent management-based position succession process at PT. Centralsari Primasentosa (Cleo). In the existing literature, there is very little discussion regarding the HR training and development system within the scope of talent management-based job succession. The research method used in this research is a qualitative method with a descriptive approach. Using this method, the author conducted a field study in the form of in-depth interviews with Cleo's HR Manager and a number of managers who have successfully gone through all stages of the succession process, namely in the form of training and development. The research results show that the supervisor level HR training system as talent at Cleo is different depending on the category of each talent in the talent pool. The training focus for the 4 talent categories is arranged based on a gap table with reference to the talent pool where there are aspects of performance and potential that are integrated from corporate values so that supervisors do not receive the same training focus depending on their position in which category. Exclusively, the company focuses on face-to-face training for future star and ready talent categories, while for moderate talent and not ready talent through online methods. The research results also show that the method of developing talent apart from the training method is in the form of CMC (Connecting Mobile Cleo) and Representative, where the two programs are applied the same for all talent categories both future star, talent ready, talent moderate, and talent not ready.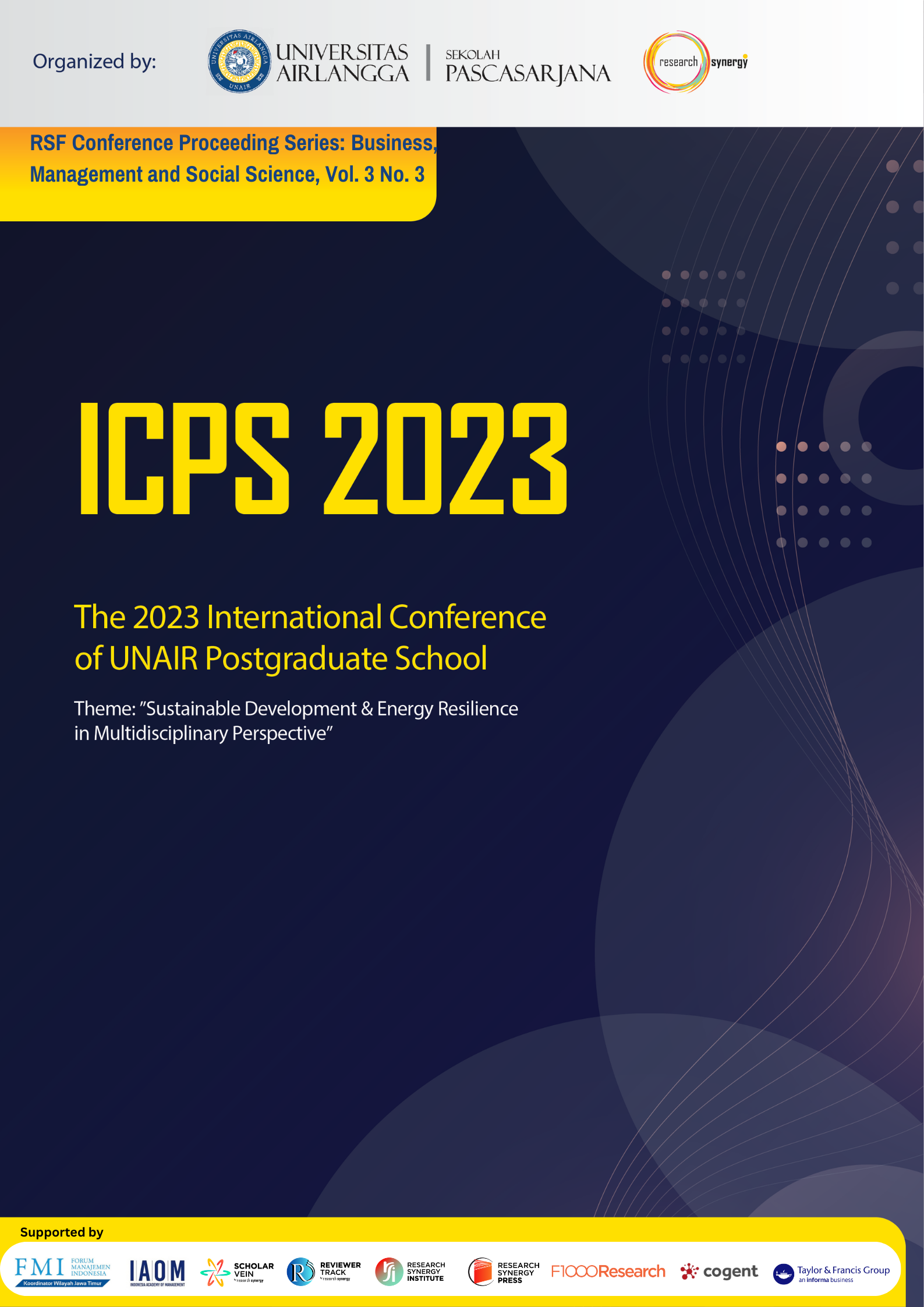 Downloads
How to Cite
Nasiruddin, M. ., Suryanto, S., & Herachwati, N. (2023). How To Retent Important Managerial Talents Toward Company Succession Plan: Fact From Systematic Training System On Talent Management Based In Multi Branches Manufacture. RSF Conference Series: Business, Management and Social Sciences, 3(3), 397–403. https://doi.org/10.31098/bmss.v3i3.703