Analysis of the Effect of Entrepreneurship Education, Family Environment and Entrepreneurial Self-Efficacy on Entrepreneurial Intention
Keywords:
Entrepreneurship Education, Family Environment, Entrepreneurial Self-Efficacy, Entrepreneurship Intention
Abstract
Issues of entrepreneurial intentions often center on challenges related to the self-efficacy of entrepreneurs and the support provided by the family environment for entrepreneurship education among university students. The purpose of this study is to examine the impact of entrepreneurship education, family environment, and entrepreneurial self-efficacy on entrepreneurial intention among undergraduate students at private universities in Surabaya. An inferential research design was used in this study. Because the data was obtained at one point in time, this research is cross-sectional. The scientific study was conducted on a sample of undergraduate students from private higher education institutions in Surabaya. These participants were selected due to their involvement in entrepreneurial activities. In this study, 377 students agreed to participate and completed the questionnaire. Entrepreneurship education and the family environment have a strong beneficial impact on entrepreneurial self-efficacy and entrepreneurial ambition. Entrepreneurial self-efficacy is able to influence entrepreneurial intention in a favorable and substantial way. This research examined the impact of entrepreneurship education and family environment on entrepreneurial intention but did not look at entrepreneurial behavior, particularly how people start new businesses. As a result of the findings of this study, future research will provide a conceptual framework for evaluating entrepreneurship education providers across the board. This research intends to use a mixture of environmental and internal characteristics to assess entrepreneurial propensity.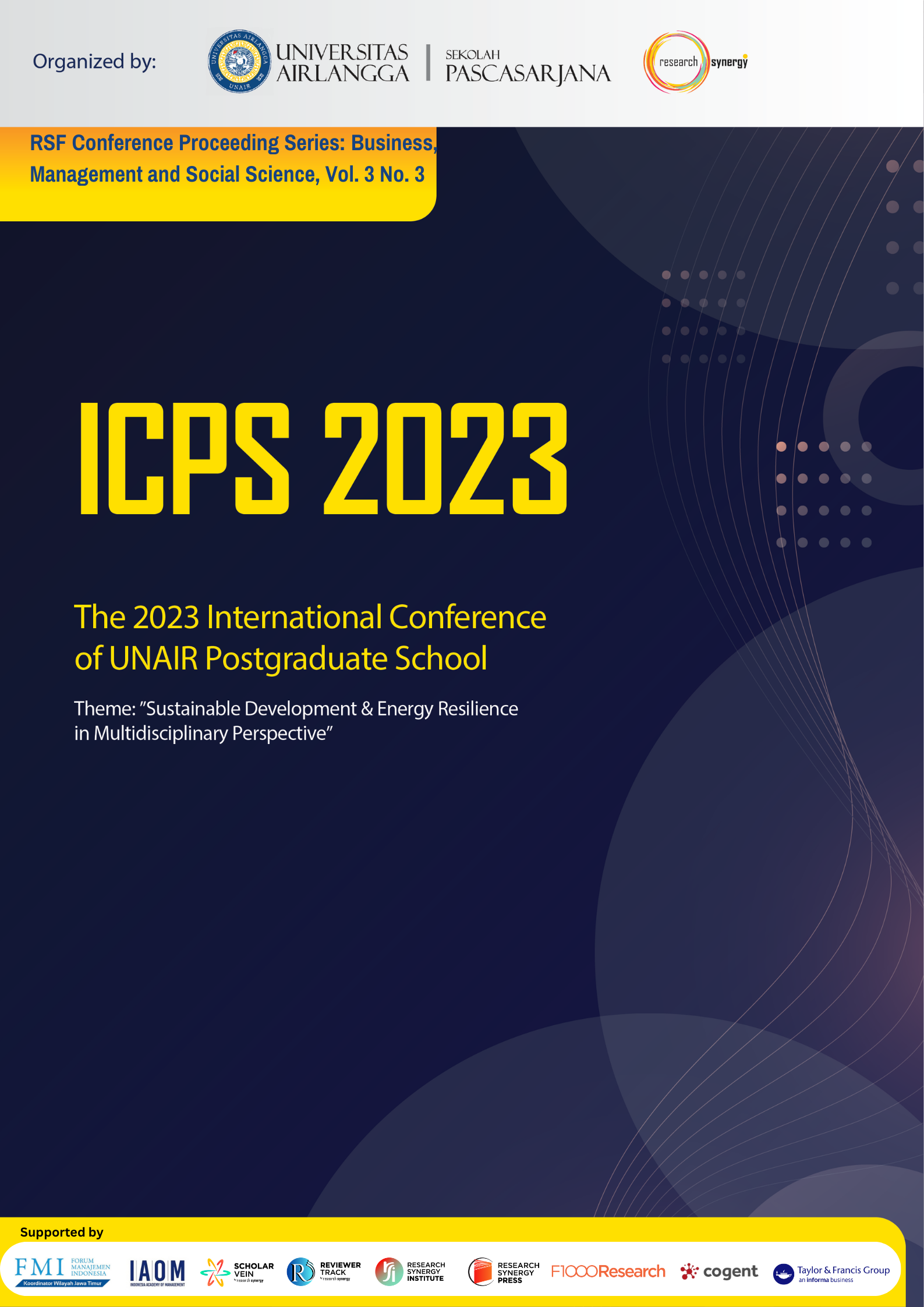 Downloads
How to Cite
Nugroho, N. E. ., Suryanto, S., & Irianto, J. . (2023). Analysis of the Effect of Entrepreneurship Education, Family Environment and Entrepreneurial Self-Efficacy on Entrepreneurial Intention. RSF Conference Series: Business, Management and Social Sciences, 3(3), 377–390. https://doi.org/10.31098/bmss.v3i3.701