Bibliometrics Analysis of The Entrepreneurial Leadership on The Small Medium Enterprises
Keywords:
Bibliometrics, Entrepreneurial Leadership
Abstract
Current entrepreneurial leadership is crucial for Small and Medium Enterprises (SMEs) in general. Furthermore, it can be emphasized that leadership is highly necessary for business development. Leadership is defined as the ability of an individual with authority to utilize power according to their capacity as a leader, the strength, and the identity of a product to face highly dynamic business competition. Based on this foundation, the study aimed to determine the position of Entrepreneurial Leadership in SMEs within the scope of research using bibliometric techniques. The research method used was descriptive quantitative. Bibliometric analysis was conducted on the research data using bibliometric techniques. Bibliometric indicators were applied to evaluate bibliographic data, including total authors and published articles, citations, institutions, and countries participating in research development. Additionally, documentation techniques and literature studies obtained from Scopus and Google Scholar databases were utilized. The findings of this research reveal the identification of a keyword network connecting one study to another, including the most frequently used keywords as well as the least utilized keywords by researchers. In this study, "entrepreneurial leadership" is among the least commonly employed keywords in research related to innovation or SMEs development.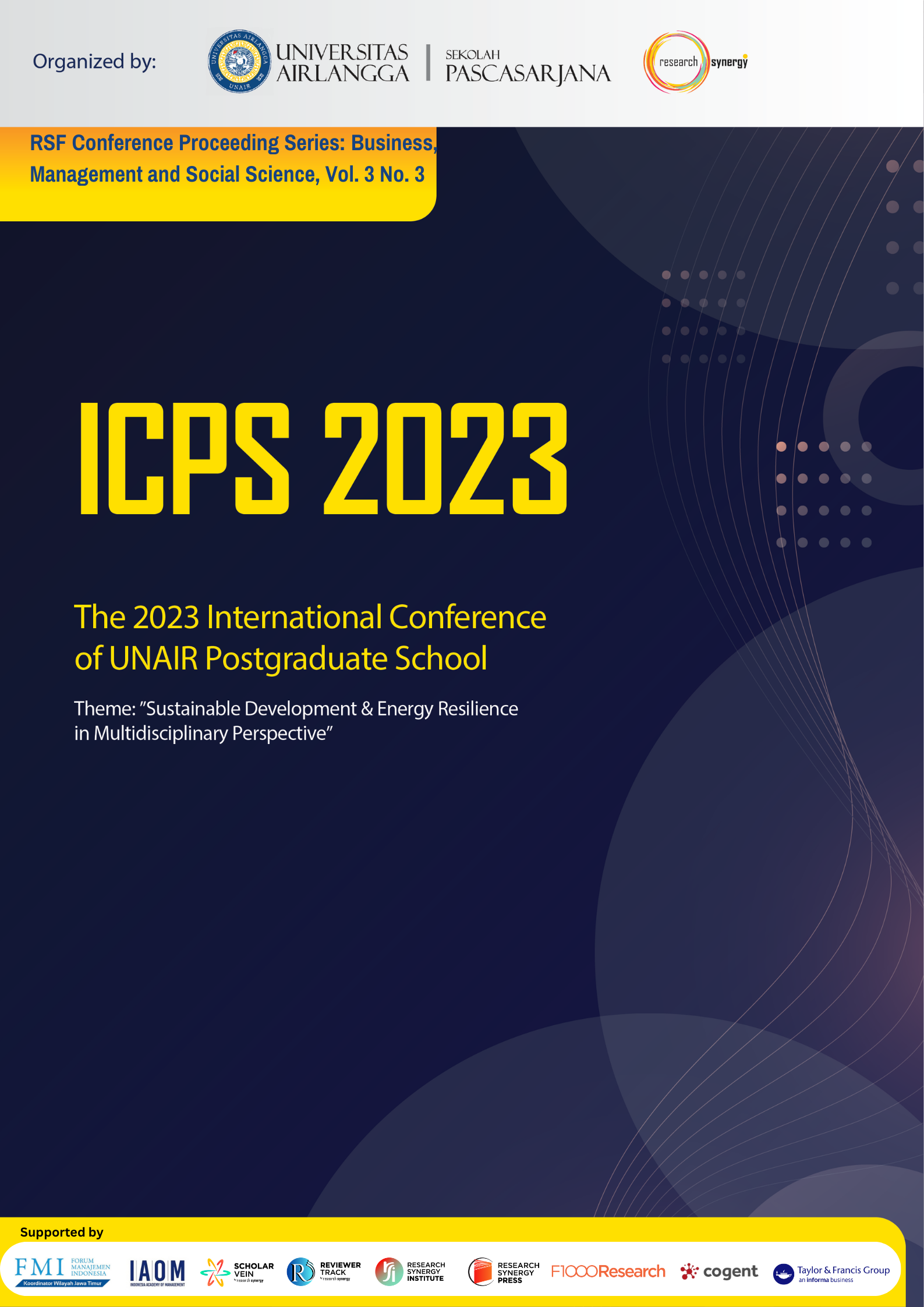 Downloads
How to Cite
Dyatmika, S. W. ., Suyanto, B. ., Setijaningrum, E. ., & Wibowo, T. S. . (2023). Bibliometrics Analysis of The Entrepreneurial Leadership on The Small Medium Enterprises. RSF Conference Series: Business, Management and Social Sciences, 3(3), 367–376. https://doi.org/10.31098/bmss.v3i3.700