Entrepreneurial Intention in the Context of College Students in Jakarta: An Entrepreneurial Self-Efficacy Mediation
Keywords:
Proactive Personality, Entrepreneurial Self-Efficacy, Entrepreneurial Intention
Abstract
Approximately 80% of university graduates in Indonesia express a preference for pursuing employment within private enterprises as employees rather than embarking on entrepreneurial ventures. According to Hu & Ye (2017), developed countries have a 20% entrepreneurial success rate, greater than the other countries, which only have a 10% success rate. Based on the Ministry of Cooperatives and SMEs (KemenKopUKM), only 3.47 percent of Indonesians are entrepreneurs. This study aims to investigate whether Proactive Personality has a direct and indirect effect on Entrepreneurial Intention among undergraduates and whether Entrepreneurial Self-Efficacy acts as a mediator in this relationship. Data collection in this study used an online questionnaire distributed to students currently studying at public and private universities in the Greater Jakarta area. The data will be processed using SmartPLS software. The results show that a person's proactive attitude positively impacts their intention to start a business. Additionally, the relationship between a Proactive Personality and Entrepreneurial Intention is positively mediated by Entrepreneurial Self-Efficacy. The study can contribute to the body of research on the direct or indirect effects of Entrepreneurial Intention, Proactive Personality, and Entrepreneurial Self-Efficacy. In addition, the findings of this study provide an essential contribution for the universities to develop self-development strategies for students to increase their interest in starting to build a business.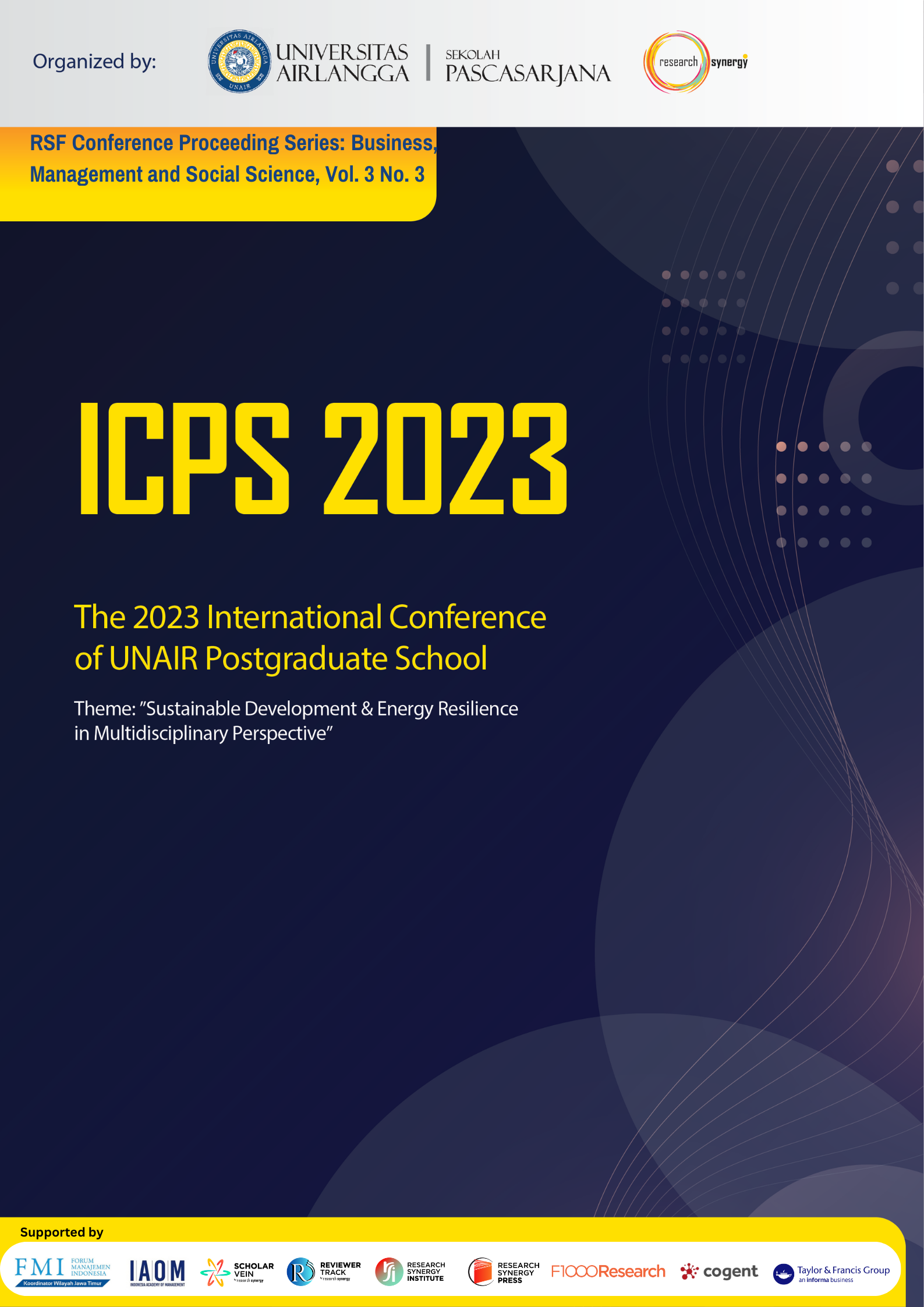 Downloads
How to Cite
Fauziyah, Q. H. ., & Pangaribuan, C. H. . (2023). Entrepreneurial Intention in the Context of College Students in Jakarta: An Entrepreneurial Self-Efficacy Mediation. RSF Conference Series: Business, Management and Social Sciences, 3(3), 359–366. https://doi.org/10.31098/bmss.v3i3.699