The Impact of The Islamic Brotherhood on Financial Performanc
Keywords:
Islamic brotherhood, financial performance, work-life balance, supportive relationships, job satisfaction
Abstract
Brotherhood, both in the context of personal relationships among men and within the organization itself, plays a vital role in personal growth, support, and knowledge-sharing. Job satisfaction is a crucial factor in employee well-being and organizational success shown by the financial performance, influenced by various factors such as pay, relationships, and work-life balance. Therefore it is important to understand the impact of Islamic Beotherhood in job satisfaction. This research review of corporate financial performance was conducted by reading and analyzing 25 peer-reviewed journal articles. This study hopefully will fill the gap about the impact of Islamic Brotherhood on Financial Performance.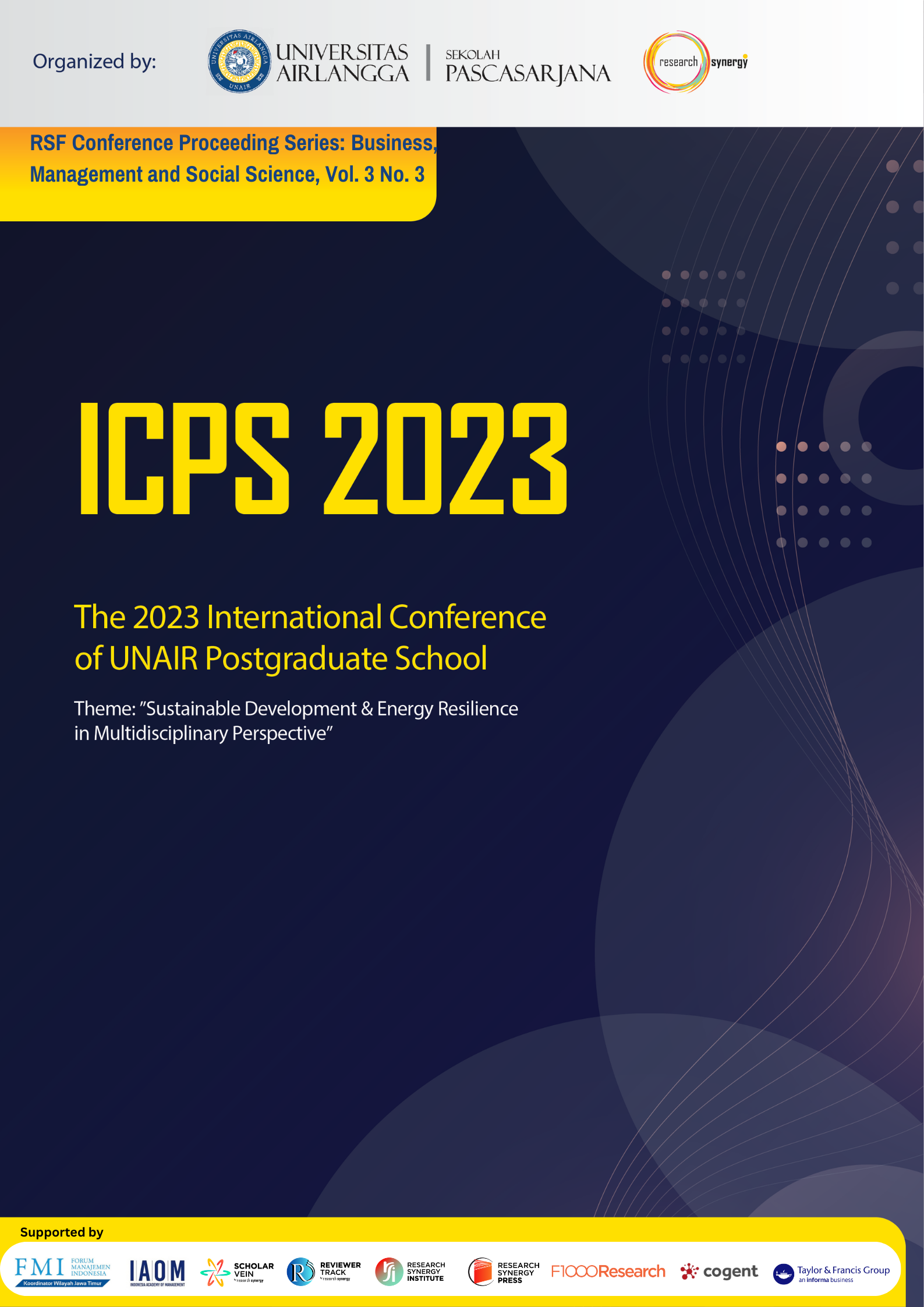 Downloads
How to Cite
Mariyana, A. L. D., Annaufal, A. I., & Moin, A. (2023). The Impact of The Islamic Brotherhood on Financial Performanc. RSF Conference Series: Business, Management and Social Sciences, 3(3), 24–30. https://doi.org/10.31098/bmss.v3i3.687