Transformational Leadership and Performance in Bank UMKM Jawa Timur
Keywords:
Leadership, Transformation, Performance, Bank and Transformational Leadership
Abstract
This study aimed to determine the significance of the influence of transformational leadership style on performance. The level of influence of transformational leadership on performance in a company differs from one company to another; therefore, researchers want to apply and see the implementation of the influence of transformational leadership in banks, namely in Bank UMKM Jawa Timur (East Java MSME Bank). In addition to transformational leadership, innovation also plays an important role because without innovation, the applied transformation cannot run well, and the expected performance cannot run as expected. This study also aims to see the effect of transformational leadership on branch performance in Bank UMKM Jawa Timur. This study uses a quantitative approach by examining branch performance achievements. The study results also show that companies, especially banks, need to implement a transformational leadership style strategy and a willingness to innovate. Practically, this research means that without good leadership who is willing to change according to the surrounding circumstances and is willing to develop and implement good innovations, it is highly likely that a company will be successful in achieving performance and maintaining corporate sustainability. With these innovations, performance will increase as well as sustainability from the company or banking will be stronger. Moreover, what is more important is that the optimization of services to customers will be better maintained, and customers will not move to other companies or banks.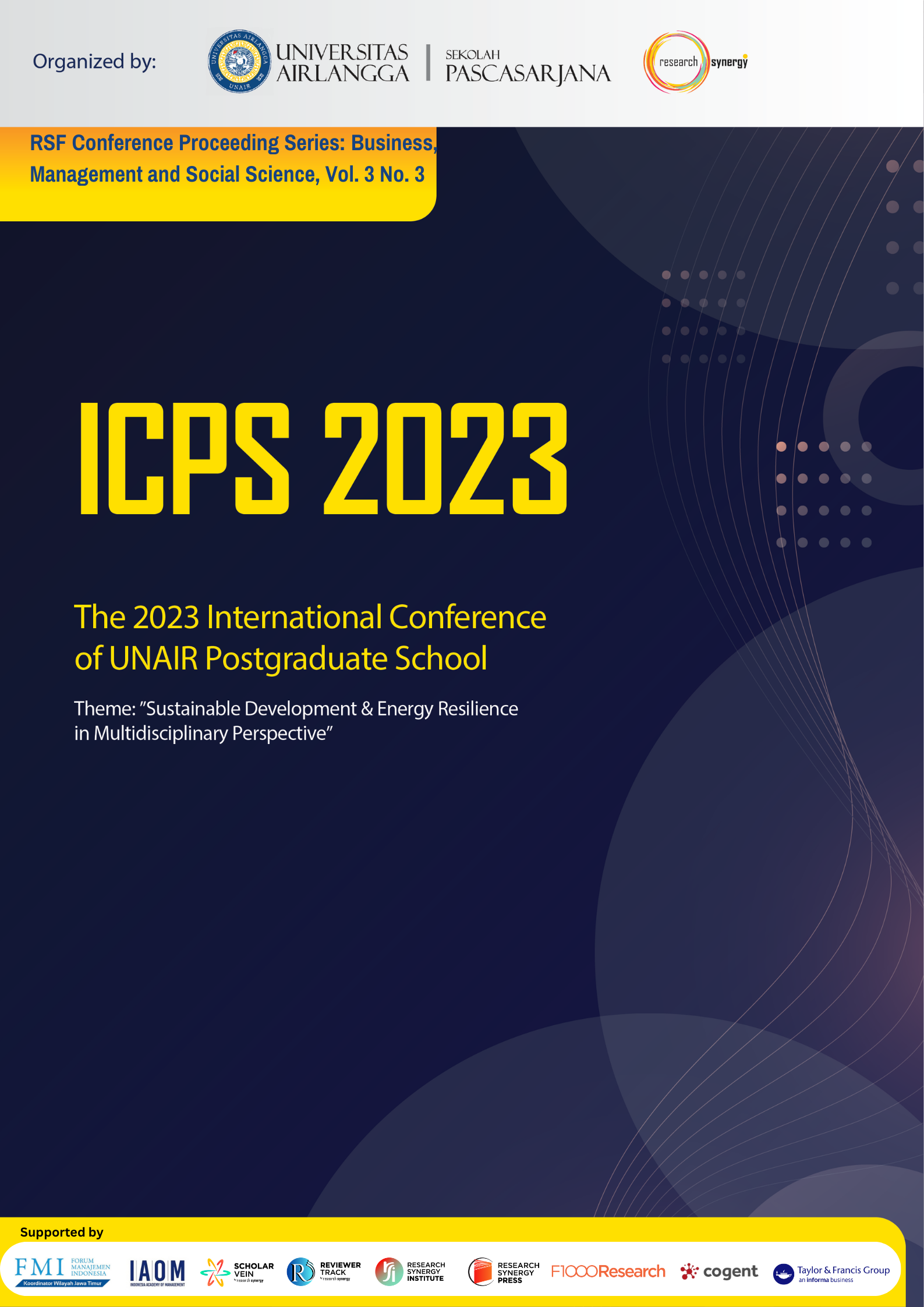 Downloads
How to Cite
Maharani, Y. W. (2023). Transformational Leadership and Performance in Bank UMKM Jawa Timur. RSF Conference Series: Business, Management and Social Sciences, 3(3), 120–129. https://doi.org/10.31098/bmss.v3i3.681