The Effect of Perceived Benefits and Participation on Resistance to Change, With Organization-Based Self-Esteem Moderation
Keywords:
resistance to change, perceived benefits, participation and self-esteem based on the organization, banking
Abstract
Background - This study involves PT Bank XYZ RO VI Surabaya as the object of research, in which PT Bank XYZ RO VI Surabaya is in an effort to fulfil the change plan. In addition, this study also wants to see the effect of OBSE moderation on participation in resistance to change. Purpose - This study aims to analyze resistance to change based on multidimensional concepts (i.e. thoughts, feelings, and thoughts) with participation and perceived benefits as antecedents. Design/Methodology - A quantitative approach was employed in this study, in which a survey was employed as a collecting data procedure through questionnaires. The designed questionnaires were distributed to 196 employees as research respondents. In addition, PLS-SEM was employed as a method of research analysis. Findings - The results showed that participation and benefits perceived as antecedents could predict all components of resistance to change (i.e., cognitive, affective, and behavioural). In addition, this study also shows that OBSE can moderate the relationship between participation and two components of resistance to change (i.e. cognitive resistance and affective resistance). Finally, this study also offers several implications, both theoretically and practically. Research limitations - This research only focuses on one aspect, namely the individual level. In the future, research can use two levels: individuals and organizations. Originality/value – Research on resistance to change has focused only on one aspect. Not much research on resistance to change focuses on a process starting from thoughts, feelings, and behaviour. In this study, resistance to change is considered as a process.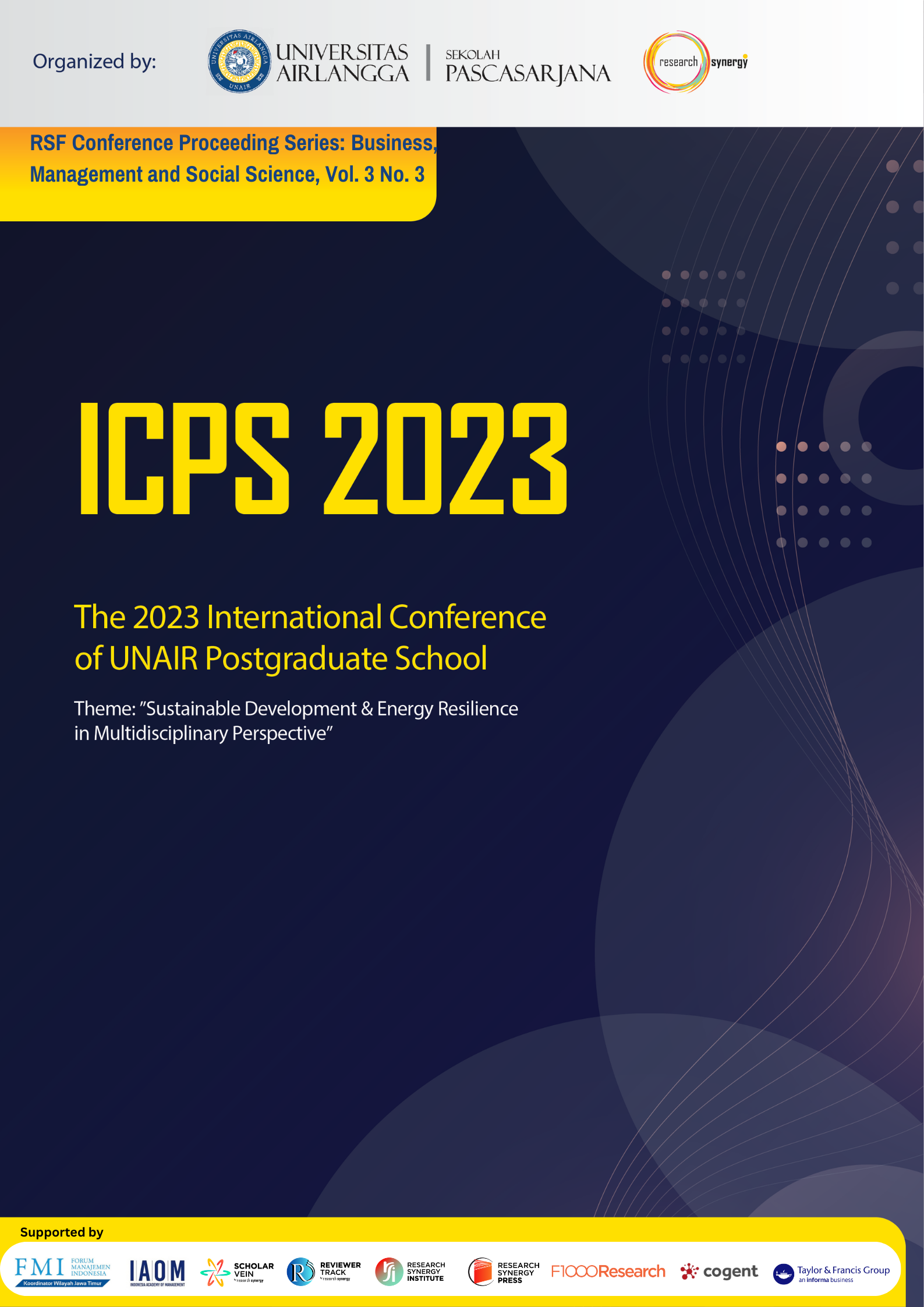 Downloads
How to Cite
Yogatama, G. A., Ekowati, D., & Herachwati, N. (2023). The Effect of Perceived Benefits and Participation on Resistance to Change, With Organization-Based Self-Esteem Moderation. RSF Conference Series: Business, Management and Social Sciences, 3(3), 340–348. https://doi.org/10.31098/bmss.v3i3.680