The Resilience of Micro and Small-Scale Entrepreneurs
Keywords:
Entrepreneur, Micro, Small, Resilience
Abstract
Entrepreneurs often face significant work challenges, such as financial issues, managing team members, external shocks, and rapidly changing business trends. Therefore, it is not surprising that resilience as a concept is needed by entrepreneurs in order to ensure the sustainability of their businesses. The purpose of this study is to describe the level of resilience among entrepreneurs, particularly in small and micro enterprises. A total of 143 entrepreneurs in the Jabodetabek area were part of the study, of which 83 were entrepreneurs in the culinary sector, and 60 were entrepreneurs in other sectors. Measuring Entrepreneurial Resilience uses an adapted Connor Davidson Resilience Scale (CD-RISC) version. Based on the analysis, the majority of those participating were found to exhibit moderate resilience. Higher levels of resilience were found among entrepreneurs with longer tenure. This study may have implications for further research and interventions that are effective in improving entrepreneurial resilience.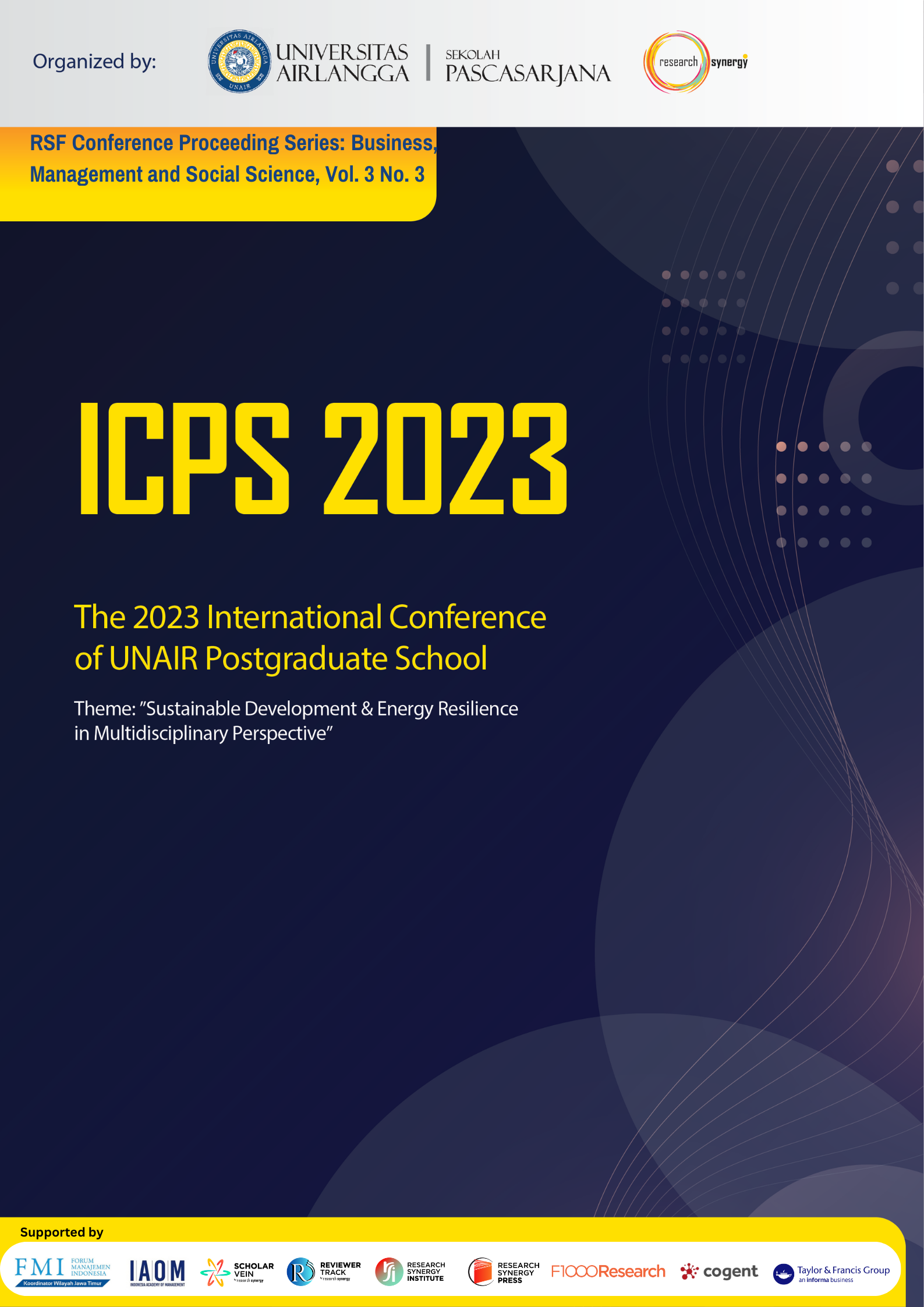 Downloads
How to Cite
Widiasih, P. A., Suhariadi, F., & Handoyo, S. (2023). The Resilience of Micro and Small-Scale Entrepreneurs . RSF Conference Series: Business, Management and Social Sciences, 3(3), 305–311. https://doi.org/10.31098/bmss.v3i3.676