Realizing an Inclusive City in Banjarmasin Based on Disability Community with Local Government Synergy
Keywords:
Inclusive City, Disability Community, People with Disabilities, Local Government Synergy, Roadmap for Inclusive City of Banjarmasin
Abstract
Banjarmasin has affirmed its commitment to realizing the City of Inclusion through the Inclusion City Roadmap 2018 as a locomotive and advocacy driver for regional development based on inclusion and equality for all its citizens. This research aims to provide a comprehensive picture of inclusive cities in Banjarmasin. The research also explores the synergy between the government, disability groups, and the community in achieving inclusive cities. Guided by the Banjarmasin Inclusion City Roadmap, this research targeted two groups of key informants drawn by purposive sampling, namely the Regional Work Units (SKPD) that deal with disability issues on behalf of the local government and disability organizations and communities. The study results show that the Banjarmasin City Inclusion Roadmap is tangible evidence of strong political will from the local government to realize the city of inclusion. In its implementation, there is an element of synergy that cannot be underestimated. The synergy between the city government and disability communities and organizations is good enough but needs to be nurtured and improved. Furthermore, understanding, responsiveness, and synergy among SKPDs within the Banjarmasin city government must be improved so that existing programs are interrelated and sustainable. The findings further show that disability communities and organizations, in their work programs, target cooperation with other community organizations, such as Nahdatul Ulama, Muhammadiyah, and non-governmental state institutions, such as Indonesia General Election Commission and Election Supervisory Board, to help socialize elections at the disability level. The disability community is actively involved in political, social, and community activities to prove its existence as an integral part of society.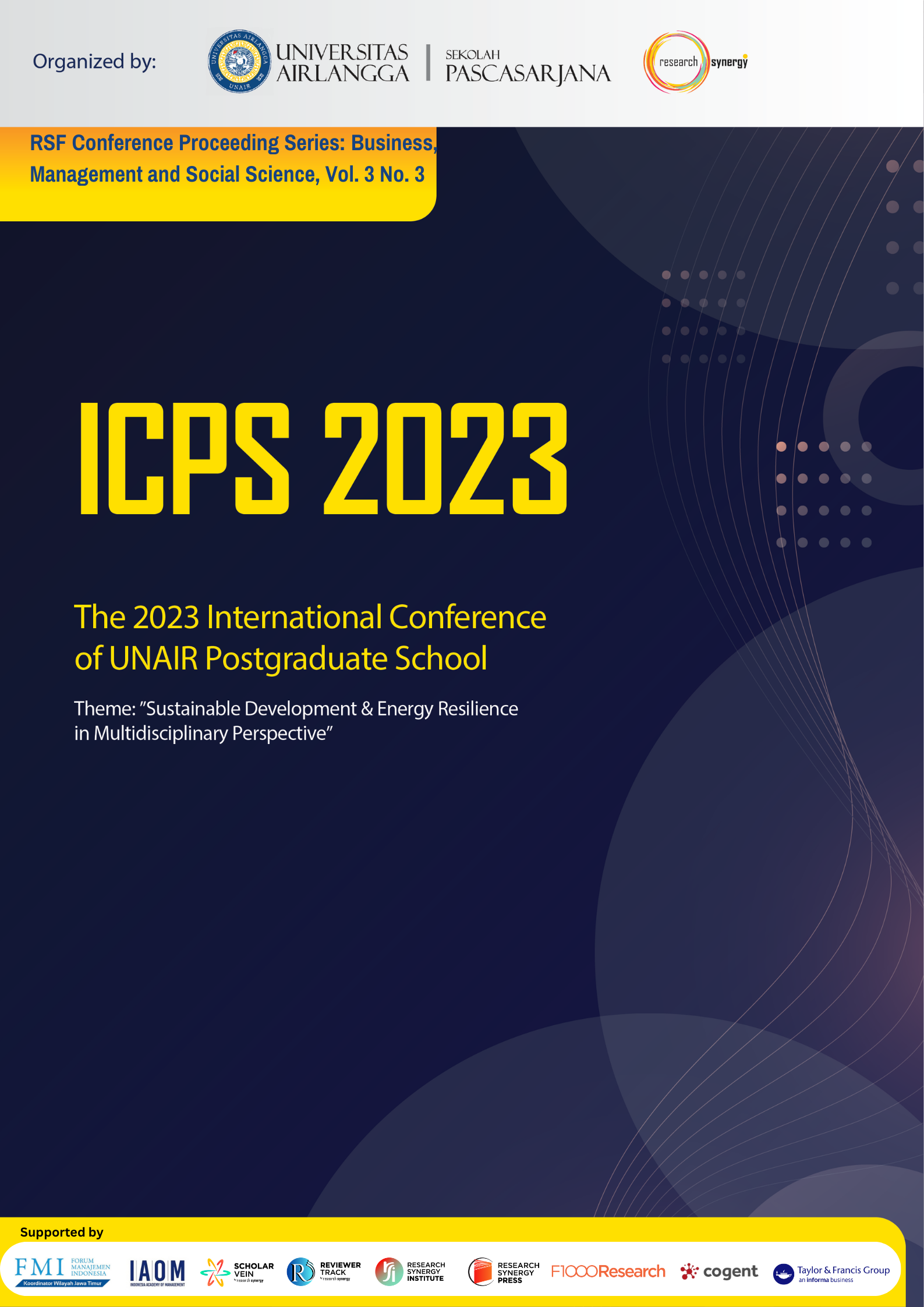 Downloads
How to Cite
Vikalista, E., & Warsono, H. (2023). Realizing an Inclusive City in Banjarmasin Based on Disability Community with Local Government Synergy . RSF Conference Series: Business, Management and Social Sciences, 3(3), 243–252. https://doi.org/10.31098/bmss.v3i3.669