Clarifying Relationships Among Work-Family Conflict, Employee Well-Being, Perceived Organizational Support, and Job Satisfaction
Keywords:
employee well-being, job satisfaction, perceived organizational support, work-family conflict
Abstract
Overall, job satisfaction has a broad and positive impact on individuals and organizations. Satisfied employees tend to focus more on their tasks, which can improve the overall quality of work. This study aims to explore the relationship between work-family conflict (WFC) and job satisfaction through the mediating role of employee well-being and examines the role of moderation perceived organizational support in the relationship of WFC to employee well-being. The research method used is quantitative research, using surveys to collect the required data. The sample used was 97 banking employees considering using SEM-PLS as a data analysis technique. The results reported that WFC contributed negatively to job satisfaction. Meanwhile, employee well-being successfully mediates the WFC relationship with job satisfaction. Finally, POS was found to be able to moderate WFC's relationship to employee well-being.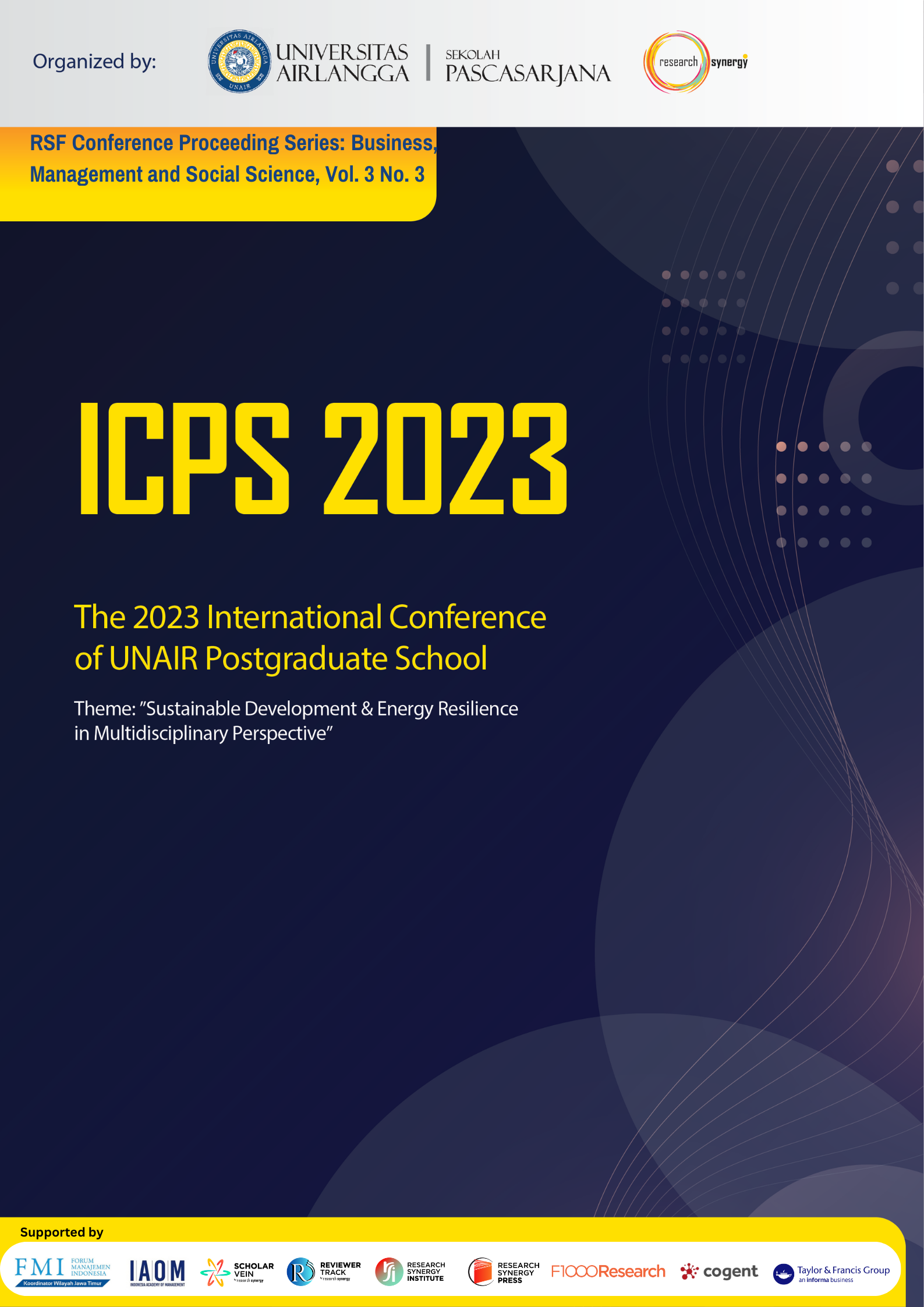 Downloads
How to Cite
Muzakki, M., & Herachwati, N. (2023). Clarifying Relationships Among Work-Family Conflict, Employee Well-Being, Perceived Organizational Support, and Job Satisfaction. RSF Conference Series: Business, Management and Social Sciences, 3(3), 167–178. https://doi.org/10.31098/bmss.v3i3.661